Je reviens en billet avec une série que j'ai ADORÉ et qui est un coup de coeur !!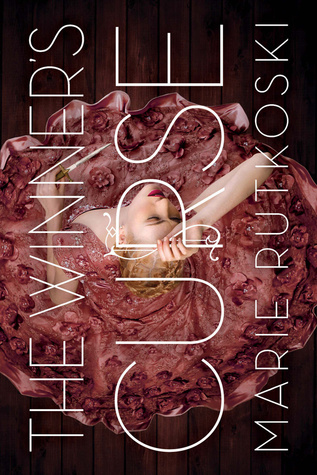 «  it decribes how the winner of an auction has also lost, because he or she has won by paying more that what the majority of bidders have decided the item is worth »
C'est ainsi que commence cette très chouette aventure au coeur de la Cité Valorian. Nous sommes en compagnie de Krestrel,la fille du général et Arin, l'esclave Herrani, qu'elle obtient à une vente aux enchères. Les Herrani sont un peuple qui avait autrefois les terres prises par les Valorians lors de la guerre, il y a de cela 10 ans. 10 ans où Arin a formé sa revanche sauf qu'il n'avait pas prévu de s'attacher à Krestrel, une Valorian.
Krestrel est une stratège innée, ainsi qu'une musicienne. Si elle n'excèle pas au combat comme le souhaiterait son père, elle excèle en stratégie. Son père d'ailleurs la presse de la rejoindre parmi ses troupes jusqu'à l'ultimatum : l'armée ou le mariage.
Krestrel aime de plus en plus la compagnie d'Arin, qui ne manque pas de lui dire ce qu'il pense (sauf the final plot of course) et c'est ainsi que des émotions qu'elle ne comprend pas la submergent. Mais un soir pendant un évènement tout change…
J'ai adoré le côté stratégique, les interrogations, le côté jeu de The Bite and Sting, leur interactions, les petits gestes, les phrases…
Ca a été aussi les montagnes russes entre le swoon, les aww et les heartbreaking ! On essaie de savoir où cela va nous conduire et comment !
Le tome 2 est lu depuis pfiou ! Voici donc le billet…
The Winner's Curse *The Winner's Trilogy #1* by Marie Rutkoski
Farrar Straus Giroux, 2014
Le tome 1 est prévu en VF pour le 16 février 2017 aux Éditions Lumen, vous n'avez donc plus d'excuse !
/!\ Il n'y a pas vraiment de spoilers mais pour ceux qui veulent la surprise, vous pouvez aller directement au dernier paragraphe *
Un tome quelque peu différent du premier. Ici tout est à un rythme plus lent, c'est un tome où tout se place, le calme avant la tempête…
Arin et Krestrel ne sont pas ensemble, ne se parlent quasi plus.
On commence à entrer dans la stratégie, on essaie de voir ce que prévoit l'Empereur. On craint pour Arin, Krestrel, on rouspète aussi à cause des quiproquos.
On fait la connaissance d'autres personnages qui ont l'air géniaux et on a hâte d'en savoir plus sur Roskar par exemple.
Et puis tout s'accélère et on a envie de crier !
Krestrel est au Palais maintenant et elle doit faire face à ce qu'elle a demandé. Elle va donc devoir se marier avec Verex et suivre les choix de l'Empereur. L'Empereur qui est un des persos les plus détestables du book, le capitaine et lui !
C'est encore avec plaisir que l'on tourne les pages et que l'on s'immerge dans cet univers et ses personnages. J'ai assez hâte de lire la suite et je l'appréhende également… Vais-je survivre à tant de tension ? *Oui c'est pour ça, que je n'ai pas encore commencé le 3*
Fire and regeneration ♫
The Winner's Crime *The Winner's Trilogy #2* by Marie Rutkoski
Farrar Straus Giroux, 2015